Blog
Anything and everything we are passionate & interested in. From people to the planet, and everything in between, you never know what you will discover on our blog.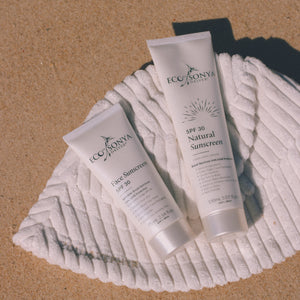 04/03/2022
What's In Your Sunscreen?
Picture this. You're at the beach, ready for a relaxing day on the sand with a good book in hand. You realise you've...
Read Post
19/04/2021
Introducing Our Amazing New Face Sunscreen!
5 Reasons Why You NEED Our New Face Sunscreen Creating a sunscreen specially formulated for the face has been on my ...
Read Post