Organic Skincare
The reason it took so many years for Sonya to bring out our organic, natural skincare is because she wanted a small, boutique yet "perfect" uncomplicated range that would suit all skins and ages. Whether you struggle from dry skin, acne prone skin, or just want to unlock your best skin yet, this is the active skincare range you need. Shop organic skin care at Eco By Sonya Driver. Award winning, toxic free, clean Australian skin care. Cleansers, toners, moisturisers, serums, Glory Oil & more!
Get your best skin yet with our NEW Certified Organic Skin Care Range, SKIN COMPOST™, harnessing the phenomenal powers of vegetable, super fruit and seed formulations to help revolutionise your skin.
ORGANIC SUPERPOWER FOR YOUR SKIN!
Certified by the Organic Food Chain Australia, our products are made with only organic and natural ingredients.
AUSTRALIAN MADE – CERTIFIED ORGANIC – VEGAN – 100% – NATURAL  – CRUELTY FREE – NON TOXIC
Skincare routine blogs
---
If you're new to the world of serums, you might be wondering what the fuss is about. Here's the low down: Serums are designed to deliver high concentrations of active...
I trust your intuition, you should too! We always try not to have a step by step, "you must do it this way", approach to our organics. The reason why is...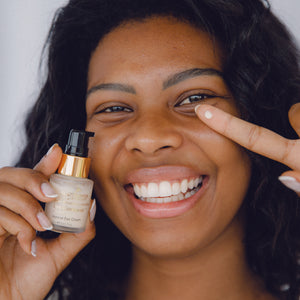 And why it's in our Eye Compost Apricot Eye Cream! It's basically natures alternative to retinol. It is backed by science to increase collagen production and speed up skin cell renewal....