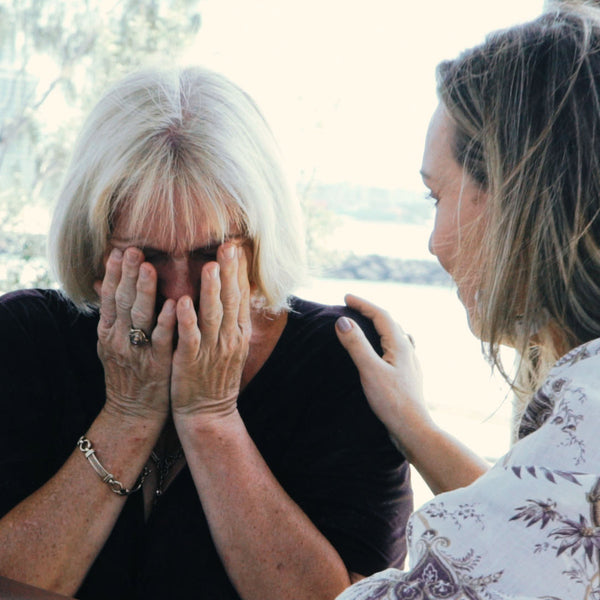 Philanthropy
Everyday we ask ourselves "who can we help?" Whether it's going to Romania to rescue a mother and her children or paying for a dog to have an operation, we get excited by being givers. We have a menagerie of charities, causes and people we lift up, because nothing compares to love. 
Our charity, The Miracle Made Foundation, is a grassroots not-for-profit movement. Currently we have two products in our range where all the proceeds go toward making direct change in our community; our Organic Face Cloths, and our Hand and Nail Cream. 
Currently all proceeds and donations are going to victims of Domestic Violence and our Palliative Care Comfort Boxes being delivered to Hospitals. We have zero fees and administrative costs. Sonya honours every dollar given and ensures it has the greatest impact possible.
Wildlife Rescue Inc
Wildlife Rescue Inc. operates an Australia-wide call centre staffed by home-based volunteers trained to assist in all aspects of native animal rescues. This service is available to any person or organisation in Australia involved in animal rescues
RAE'S Campaign for wild 2 free inc.
Help thirsty Koalas devastated by recent fires
Firestorm relief for James & Kara
On New Years Eve, in the early hours of the morning, the devastating and out of control East Gippsland bushfires would reach James and Kara Joiner's North Betebelong property, leaving nothing in it's wake.
As the fire, so ferocious it would later be described by the media as a fire storm, roared toward their home it created a wind so severe it ripped the roof off their home and sheds before it was upon them.
"The fire created its own storm and we had such gusts of wind our verandah and roof fell off as spot fires were happening, all within 2 minutes of us seeing the flames," Kara has described.
It was hopeless trying to fight. They were forced to flee as their verandah started falling in around them; driving through flames and over burning trees that came down across their driveway, to take cover in a dam with their neighbour and surrounding wildlife.
From a distance, cloaked in wet blankets in their car by the dam, aircon blasting, James and Kara Joiner watched as their family home burned. "strong winds were almost ripping our car over… and upon leaving we only managed to save one of our dogs…" Kara has said of the harrowing wait for the fire to pass.
A few hours later, nothing was left. Not their house, their belongings, their sheds, their work equipment, their pets. In the space of a single night they lost their home, their livelihood, and a piece of their hearts.
Days after the fact; the devastating loss is still sinking in as livestock continues to be lost, and the enormity of what needs rebuilding and recovering sinks in. With your help, donations big or small, we can ease the way for this hardworking family.
DONATE
https://www.gofundme.com/f/fire-storm-relief-for-james-and-kara