The Nudge
An award-winning, raw organic business plan, to get you on your
path to building the business you've been putting off for years!
---
---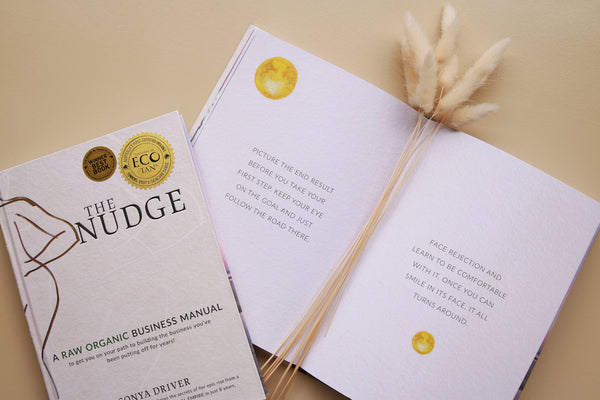 A Raw Organic Business Plan
To tell my story is to tell the story of millions of women throughout the ages. If I can rise from the ashes, so can you... and you will!
 I wrote this book of my real-life experience to remind you that YOU are strong, worthy and valuable and to encourage YOU to pursue those big, wild and magnificent entrepreneurial dreams. This world needs changing and it is waiting for YOU to rise.

Here's the nudge you've been waiting for - ready, set, go!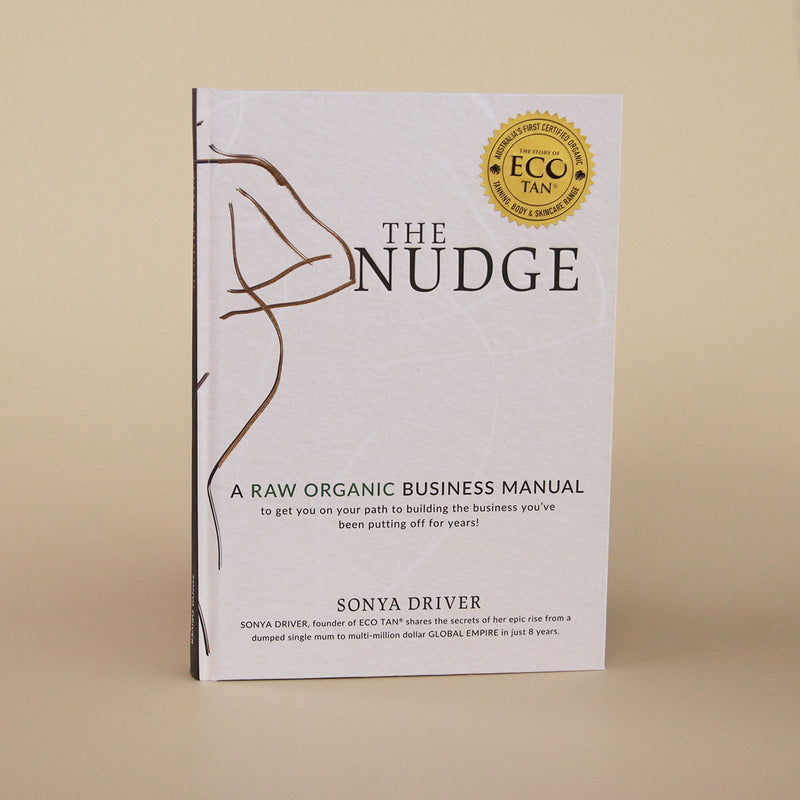 THE NUDGE BUSINESS MANUAL
Sonya has created a manual full of inspiration; The Nudge will help you find your mojo and push you towards your business goals.
"Sonya will either give you a million bucks or she won't give you 20 cents."
- MITZI CARTWRIGHT (NATIONAL SALES MANAGER, FRIEND, DEVOTEE)
"Sonya is the boss! She not only builds you up but keeps hounding you until you have met your full potential, she's the ultimate wing woman"
- CELESTE BARBER (SUPERSTAR & TOP CHICK)
The Nudge Review - Andrew
I read your book today as I am starting my own branded product. I think this is the best and simplest no BS book I have ever read . Well done and thanks for the inspiration.
The Nudge Review - Woodie
Such an awesome read! I absolutely loved it. Lots of 'laugh out loud' moments.
The Nudge Review - Donna
Just brought your book from beautiful Heartfill in Burleigh. I have just read it and one of the most inspirational books I have ever read, I am gifting one to my sister and my daughter who struggles with real life and perfection. Thank you so much for being real!
The Nudge Review - Cat
Just finished reading your book. I feel fucking inspired again! Thank you!
The Nudge Review - Luna
I absolutely loved your book, raw and unapologetic yet life affirming and joyous, so inspiring plus so much more. Finished it in about 30-40 minutes and then read it again as I'd read so much of it and thought "but I do that in business and in life also, it's not just me!" Cheers for writing it all down. Lots of pearls of wisdom in there!
Choosing a selection results in a full page refresh.
Press the space key then arrow keys to make a selection.